ClipCroc from WandsPro - the dishes with the "clip"
In the summer of 2018 we met Rich and Chris from the Australian company WandsPro at the OutDoor Tradeshow in Friedrichshafen. WandsPro were exhibiting at this European outdoor show  for the first time to obtain early feedback about their brand new cups, bowls, dishes and plates from the 'ClipCroc' range.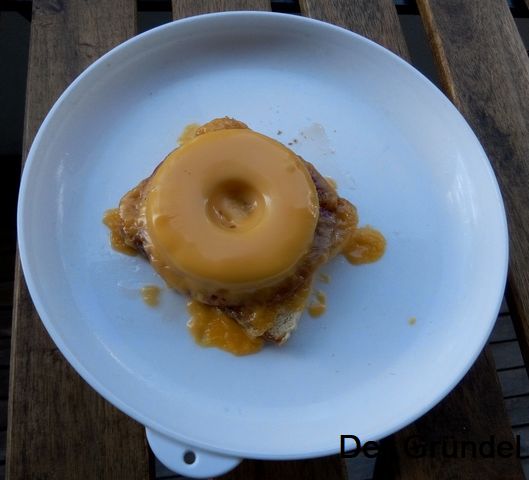 We were lucky enough to take two of the dishes for testing. Over the past few months we have tested them out while hiking, camping, caravan, RV and we tested them in everyday kitchen life in the home as well- here is our summary: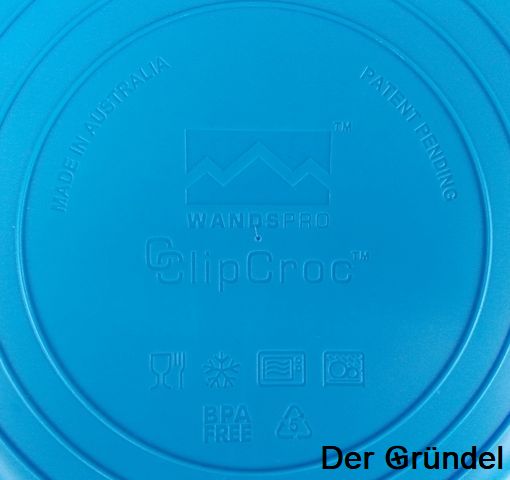 The plates are made of polypropylene (PP-5) and thus food safe, dishwasher safe, freezer and microwave safe. We tested with normal cutlery and they stand up to normal everyday use, however using sharper kitchen knives they of course show wear and tear cut marks, as is often the case with plastic tableware. While microwave use is approved, we noticed that you shouldn't microwave with tomato-based foods, ketchup or high coloured foods or food dyes (curry sauce) because these food colourings can stain the plastic when heated in the microwave. This type of food dye staining is something that affects all plastic kitchenware products but again it is worth noting. I'm sure all my readers know when I'm hungry I often prepare a can of ravioli but this little fauxpas has stained the chic look of the blue plate!
The unique feature is ClipCroc has the ability to 'clip' each piece of crockery tableware together hence the naming of 'ClipCroc'. This modular storage system caught our attention, as we knew something similar from the very first Tupperware camping equipment trials, but due to Tupperware's square shape they were never used for serious outdoor use and did not offer any of the many advantages that the ClipCroc range does.
The ClipCroc offers a highly practical storage system as all the tableware items can be clipped together offering a simple and stackable storage system! But more than this, the 'ClipClean' feature allows all dirty plates to be clipped together, with a clean one clipped on top, allowing the washing up to be done later! We tested this feature with water and oily liquids and only a small amount leaked out of the sides – of course this would be an extreme situation for the plates to be watertight! Sure, they are not 100% watertight and not suitable for transporting liquids - but WandsPro does not promise that either! In normal use, with normal leftovers and the left-over remnants of mustard, ketchup and mayonnaise, the 'ClipClean' feature works perfectly allowing the clipped-together crockery to be transported safely in a bag or left until there's a good time to wash up!
Weighing 104g they are within the usual weight class of other plastic plates.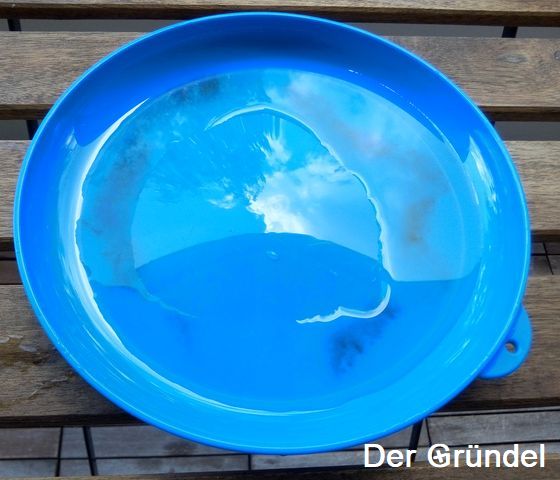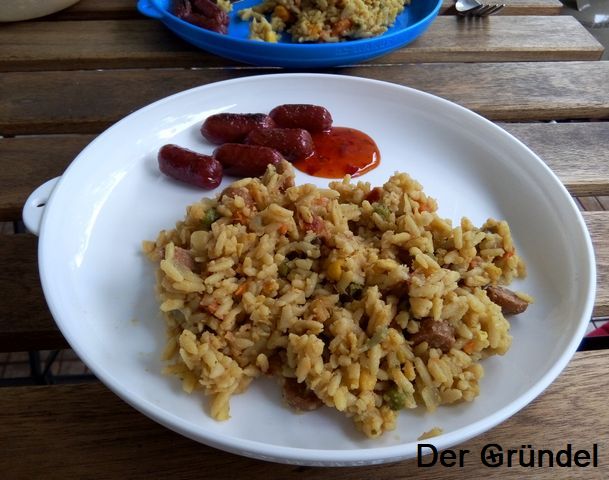 With an ergonomic design and a nicely sloped edge, the dishes are an excellent shape overall. WandsPro highlight a volume of 450ml representing a nicely sized dish, but I discovered their brimmed capacity volume is 650ml so I feel they could also be used as a soup plate! Of course, when filled to the brim they are not easy to carry but, none-the-less, they could be used as a suitable soup plate when far from home!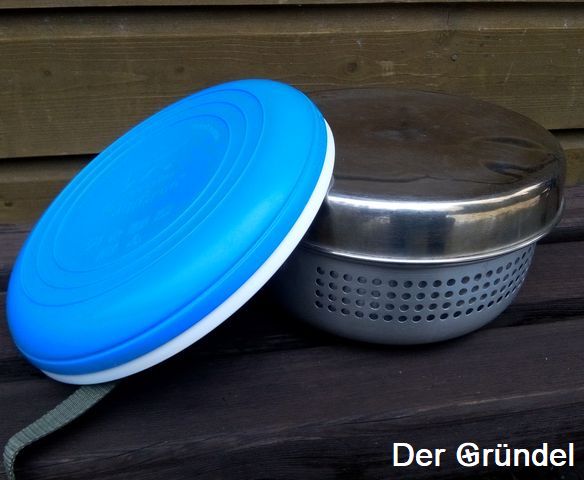 With a diameter of 22.5cm they fit perfectly on my large cooking set from the Trangia range.
Compared to other plates on the market, ClipCroc Dish have a small eyelet and lanyard hole on the edge which can be used to help store them or hang them somewhere to dry.
Overall, we are very satisfied with the ClipCroc plates from WandsPro!
As a tip, we always recommend bringing one extra plate more than is needed which can then be clipped on the top of the dirty ones to serves as a 'clean lid' for transporting them later!
The plates are only available overseas in a set of x4 pieces for $39.99 AUD. Unfortunately, we could not find a European distributor, which we very much regret ;-(
Therefore, if you are travelling to Australia sometime soon, you should definitely check out this unique set of Clip-together Crockery while you're there! WandsPro have a unique range of clip-together tableware for any outdoor adventure and we think they have the chance to revolutionize the camping plates and dishes market with their ClipCroc range!!

Technical specifications:
Diameter 22.5cm
Height 2.6cm
Weight 104g
Volume 650ml (this measurement is when filled to the brim but it is not easy to transport liquids when filled to the top) – therefore, as per the brochure, 450ml is the realistic volume per dish!