Firepot-Meals from Outdoorfood
In the past, we have tested several dishes from manufacturers specialized in the outdoor market - here is our newest candidate which has already become our favourite, read why!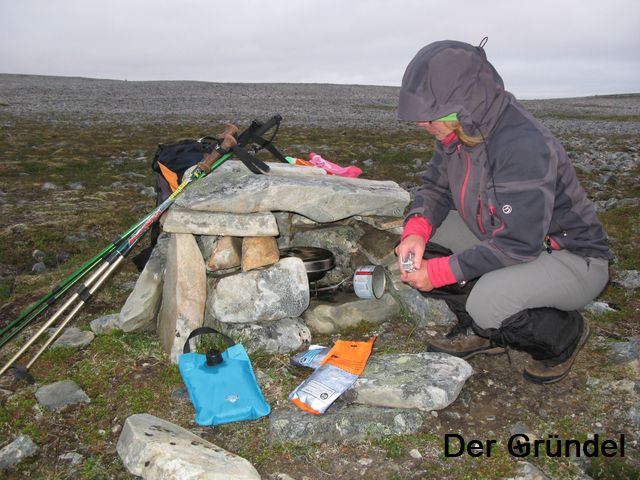 In the outdoor-area of the OutDoor-Trade-Fair in June of this year, we became aware of the British manufacturer Outdoorfood, who offered two different Firepot trekking meals for us to try; a vegetarian menu and one with meat.
As a committed meat eater we were delighted about the high meat content in the dishes - we are wondering for a long time about the true level of meat content in many trekking dishes and ready-made meals from the supermarket ...
So we have told the guys at Outdoorfood about our upcoming #NordkappProjekt to the geocache "Nothing but stones" and promptly sent us a trial pack which reached us just before we set off on our adventure to the North Cape. Thanks for the great support!
Firepot offers different dishes, which are pre-cooked before having any moisture removed. This makes them very light. For drying, a special in-house process is used which is different to the normal freeze drying process used by other companies. In addition they don't use preservatives and the dishes are not "over-spiced".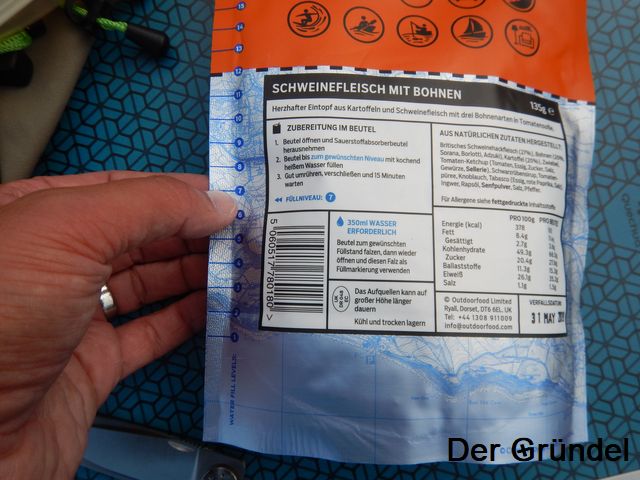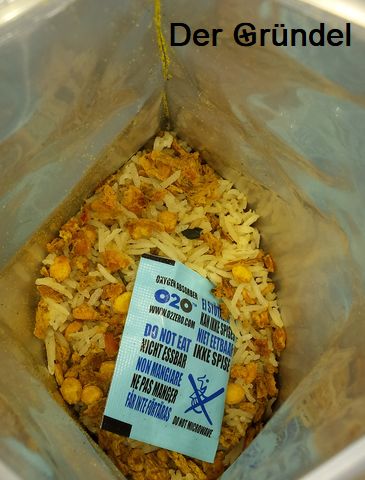 On the outside, each food pouch are detailed but easy to follow instructions for adding boiling water, stirring, re-sealing and waiting (10-15 minutes depending on the dish). We used our KOVEA Spider and Trangia cook-set to boil water (see separate review), and within no time, a delicious meal was ready.
We were able to walk to the "Nothing but stones" and the Ringebu-Fjell we were able to make Chilli Con Carne, Orzo Noodles with Bolognese, Dal, Rice with Spinach, Pork & Beans, and; Risotto with Celeriac. All were extremely tasty!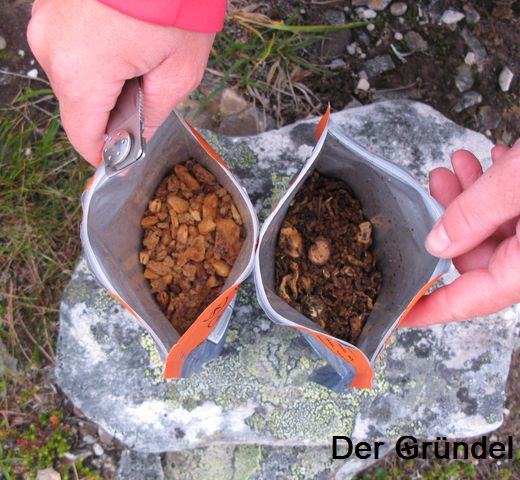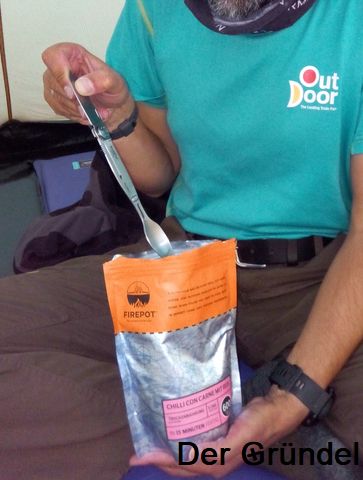 The Firepot dishes have decent energy content, with normal portions rated at 500 to 650 calories per pack depending on the dish.
And for those who need more than a "normal" portion, Outdoorfood offers "extra-large" portions!
We are curious to see how the Firepot dishes from Outdoorfood integrate into the German ready-to-go food for the trekking market. Firepot has our top recommendation in any case !!!
Here are a couple of tips to get the best out of your Firepot meal on the trail:

Tip1: In some dishes came out al dente after the specified preparation time. So if you prefer your pasta or noodles well done or "scotta", you can keep the pack closed for several more minutes.

Tip2: We found it is best to use a long handled spoon or fork and to eat directly from the pack, in order avoid greasy fingers. Shortened sporks and spoons favoured by ultralight backpackers are a recipe for sticky fingers! The KniSFor has proven itself with a carefully thought-out handling with an extended knife as an extended spoon handle!

You can order the full range of Firepot meals through the www.outdoorfood.com website, or from Amazon with prices starting at € 7,50 per pack.